Today
I

dress

myself

for

life

: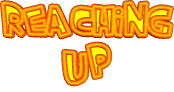 Having prepared myself adequately,

I am now ready
to enter the gates of my God and King
with thanks-giving in my heart.

I enter the courts of His palace
with praise on my lips.

I seek after dwelling in the house of the Lord
all the days of my life,
to gaze constantly
on the beauty of the Lord,
and to enquire in His temple.

I settle myself in the secure place
of the Most High God,
because I am under the protection of the Almighty.

I sing aloud upon my bed
and I tread upon the serpents and scorpions
in my path today.

This is my privilege
as a saint of the Lord of the Armies of heaven,
and I have my heavenly Father's assurance that
nothing shall by any means hurt me.

I receive the word that my Father has sent
to heal me,
and,
as I serve the Lord my God,
He will bless my food and drink
and take sickness out of me,
because His Word is life to me
and health to my body.


Today I Dress Myself for Life
© Grace Philip, 1999
used by permission